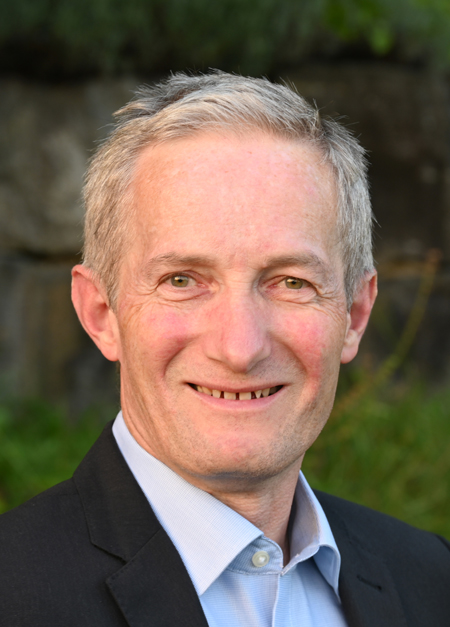 Peter Roth | |
Founder - Managing Director - Specialist for complex Projects and Changes
I know the challenges of large-scale projects like the back of my hand and have been able to bring some projects that got out of hand to the desired goal with methodology, structure, systemic consideration and a lot of experience and sensitivity.
With my own company OMEGA IT-Consulting, I support my customers holistically in the design and implementation of challenging changes. As a successful, independent project manager and business engineer with extensive experience in more than 100 mostly international projects and programs, I cover the entire area of organization from strategy alignment to structure and design to implementation. I follow a goal-oriented, systemic approach, where I involve all interest groups in all management levels and find and implement common solutions. I have a clear idea of how changes are designed and effectively implemented in cross-functional organizations that are becoming more agile. With suitable structures I create transparency and control complexity. With creativity and the latest methods and techniques, I develop strategies, organizational structures, service models, processes and IT systems and implement them with my project teams with tenacity and a sense of proportion.

As a business IT engineer with a background in chemical research and a systemic education from the University of Zurich, I am able to quickly analyze complex problems with my strong abstract thinking skills and to transfer them into innovative solutions together with the team. Furthermore as a certified Agile Coach (SAFe SPC), I combine the agile with the classic world.

For over twentyfive years, companies in Switzerland like UBS, Swiss Re and Roche have entrusted me with responsible tasks, where I generate important added value and contribute to their success. Roche as an example is a global leader in pharmaceuticals and diagnostics and currently probably one of the most successful company in Europe. Roche selects and employs the world's best specialists and has an incredible, innovative culture. Nevertheless Roche has been counting on my expertise and experience as an external consultant and project manager in various global strategic and tactical programs and changes for over 12 years. I am somebody who transform ideas into solution and also implements it in an effective way.
OMEGA IT-Consulting - Changes are my passion!